Join the NLG-SFBA as we seek to confront this urgent issue by learning about historical and current root causes of the crises, current organizing efforts, and how we can all take action by bridging our struggles here and internationally!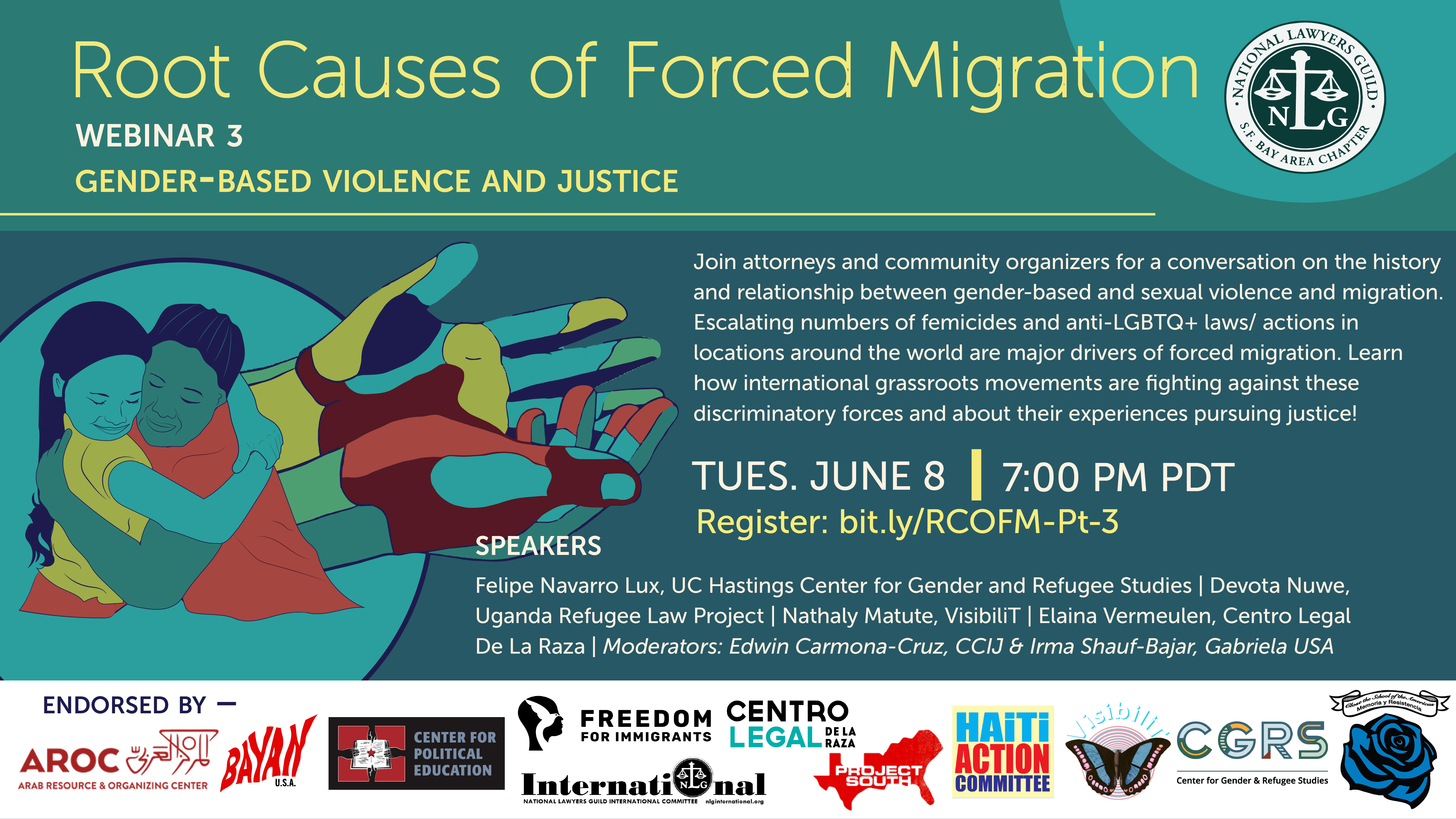 TUESDAY, JUNE 8TH AT 7PM PACIFIC DAYLIGHT TIME
Join attorneys and community organizers for conversation on the history and relationship between gender-based and sexual violence and migration. Escalating numbers of femicides and anti-LGBTQ+ laws/actions in locations around the world are major drivers of forced migration. Learn how international grassroots movements are fighting against these discriminatory forces and about their experiences pursuing justice!
Speakers
Moderators
This panel is endorsed by these amazing organizations
Check out this video of our 1st webinar: Neoliberalism, Imperialism, and Militarization
And, our 2nd webinar: Climate Change, Food Production, and Environmental Disaster
When
June 8th, 2021 7:00 PM through 9:00 PM
Event Fee(s)
Community Ticket - Free
MCLE Credit (Attorneys only) - $50/person (2 credits)